REGISTRATION NOW OPEN!
TRY THE BLAZERS PROGRAM ONE OR TWO DAY CAMP
(DECEMBER 15, 16, 2018)
A great way to kick off the SKI SEASON, Try the BLAZER Camps are an excellent opportunity for your child(ren) to try our program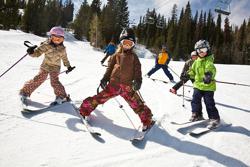 with either a one-day or two-day camp. Children who have already registered in our Blazers program (already included in U10Accelerated) can take this opportunity to practice and feel comfortable with the program before it starts in January or to keep the fun rolling after the regular 10 week program ends in March.
One Day - Cost: $40 no additional taxes
Two Day - Cost: $75 no additional taxes <<<< best deal
Prices DO NOT include a Big White Ski pass for the day(s)
The camps begins at 9:00 am to 3:00 pm on each day with a 1 hour lunch.