REGISTRATION NOW OPEN!
A great way to kick off the SKI SEASON, Try the BLAZER Camps are an excellent opportunity for your child(ren) to try our program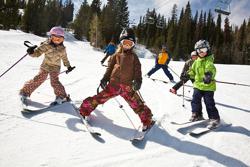 with either a one-day or two-day camp. Children who have already registered in our Blazers program CAN REGISTER FOR THE CAMP TOO for an opportunity to get an early start on the season and feel comfortable with the program before it starts in January. (NOTE: these are regular training days for those in U10Accelerated - no need to register; unless you want to add the opposing weekend day to your winter schedule)
One Day - Cost: $50 no additional taxes
Two Day - Cost: $95 no additional taxes <<<< best deal
Prices DO NOT include a Big White LIFT pass for the day(s)
Camp runs from 9:00 am to 2:45 pm each day, with a lunch break from 11:15 to 12:30.
The "campers" are to be ready by 8:50 am at the area between the Ridge Day Lodge & BWSC Club Cabin - NOT IN THE VILLAGE CENTER.
Please pick up your child(ren) from the same location at 11:15 for lunch. Please note parents or guardians are responsible for their child(ren) during the lunch break. There is NO lunch program available for Winter Camp. The afternoon will start back at 12:30 pm to 2:45 pm.
What is BLAZERS? >> learn more click here
What is U10Accelerated >> learn more click here
TO REGISTER for WINTER CAMP >> CLICK HERE
Watch for our SPRING CAMP to keep the fun rolling after the regular 10-week Blazer program ends in March (dates and registration link coming early 2022).